Hello dear friends, family and fans,
My oh my, how the minutes, days and months fly by….
I have been beyond blessed to have had so many incredible projects on my plate these days and would be remiss to not reflect and share the riches of my adventures with you all while giving a heads up to a few upcoming events.
After a wonderful Christmas break with the NY/Montreal family and some quality down time at home, it's back on the balancing trail teaching, playing and traveling.
The New Year began with a great night of music making at the BeanRunner in Peekskill with the wonderful Alex Smith Organ trio featuring Jessie Lewis (guitar). We played with such intensity that the Fire Alarm went off and yes, the Firemen were summoned! More ballads next time Alex!
A sold out Winter Jazz Fest hit was next and Artemis brought it, as we welcomed the great Nicole Glover on tenor and shared much of the music that will be released on Blue Note in September.
The band then travelled to Indiana to play for and clinic the inspiring young players at the Purdue Jazz Festival.

Allison Miller getting mobbed by drummers after the trio clinic at the Perdue Jazz Fest in the photo below!
Week three of 2020 sent me to lovely Bern, Switzerland where I had the privilege of working with some of the finest up-and-coming players in the world. The FocusYear program is an incredible setting for players of all ages to come together and grow, and I was honored to be invited to mentor and play with them.
While there, I also connected with an old friend and student Babette Wackernagel, a truly inspiring woman who has started a music school for special needs students, giving them an outlet to improvise and create on any instrument they choose.
With jet-lag in my back pocket, I summoned the caffeine gods and made it to the Lower east side for a set of music written and sung by super-mom Brenda Earle Stokes. Her Motherhood Project both captivated and entertained the audience at Rockwood Music Hall and will hopefully be recorded soon so all can hear and enjoy this very special project.

Just when the constant 40 degrees and cloudy weather reading on my phone was starting to get to me it was time to go cruising! Whew. With family in tow, and Artemis on stage, we Jazz-cruised away.
So many wonderful memories, both personally (from the waterslide screams and laughs, to the quality hangs with family and friends), to the sweet moments on stage with Artemis and a number of special events I was invited to play on.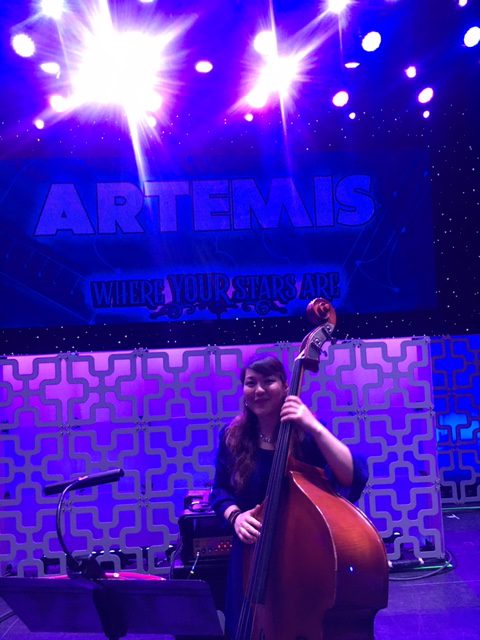 Home for a hot minute and then it was off to North Texas to play and teach for a week with Terri-Lyne Carrington, Kris Davis, Tia Fuller and Linda Oh. What a treat to be in the presence of such wise and powerful forces of musical greatness as these women!!
Finishing out February, numerous airlines took me back and forth into the mid and south-west of this enormous country.

I had a wonderful time playing with the beautiful string orchestra and quintet the my old pal and wonderful pianist, Johannes Wallmann put together at the University of Madison with Allison Miller and Dayna Stephens on deck.

Then it was back to the NY area to play with the incredible Conackamack Middle school bands and their awesome director, Shamie Royston.
Heading into March meant heading to Indiana to play with the Ball State big band finishing up in Tucson, Arizona with the awesome young folks at the University of Arizona led by their stellar director, Angelo Versace.

Since I have very little wit at this moment, I'll leave this letter with a fun shot from one of my daughter's many journals. I think she sums it up well.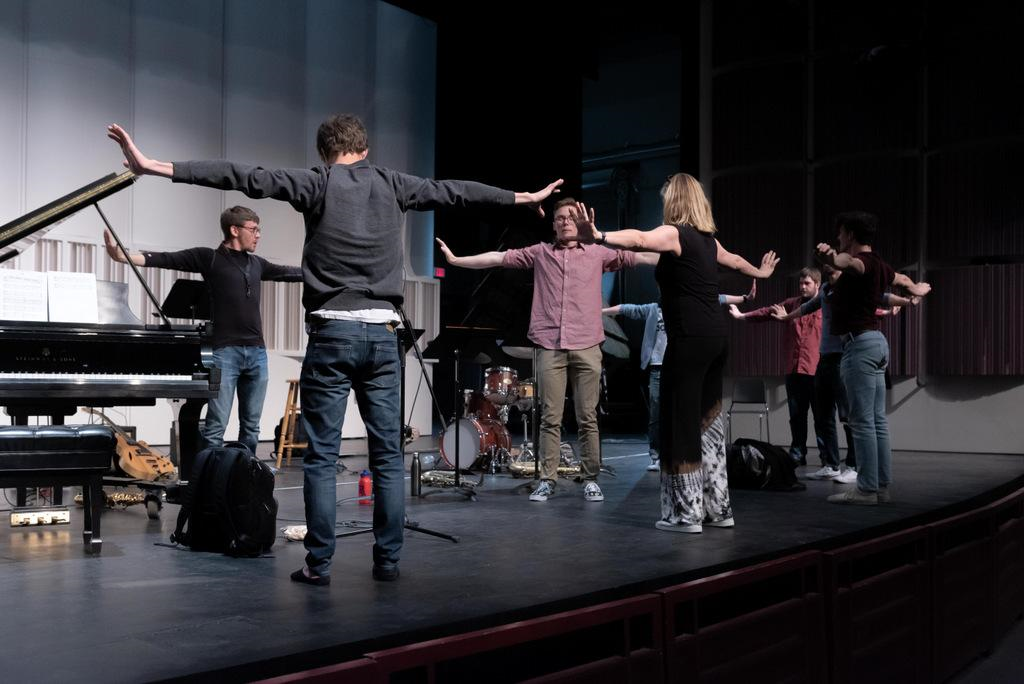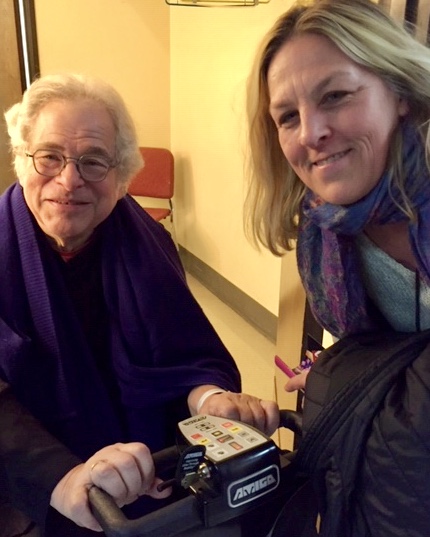 Happy trails and safe journeys to all. In these times of heightened health alerts I hope we can all find a way to keep sharing live music moments and hugging away our blues as we celebrate all of the riches around us.
In the music,
Ingrid